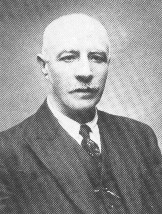 As a grandson of a man who might have made a little history in the music , I thought it was normal to spread . The name of my grandfather worldwide It's only recently that I began to be interested in my ancestors me. My brother Daniel and my uncle Jean – Marie VANDEN Daelen have helped a lot in here by drawing a family tree of our family . It is also for my dad that I made this page. He was just six years old when his grandfather is deceased , but still has a close relationship with some Remond Duwyn has gemaak , namely the organs . It has surprised me greatly that the organs that were made by my grandfather found in the Atlantic their way. In my opzoekingswerken , I can make contacts with an American couple who own a Duwyn organ , and there would be more in the United States . After that I copied an article that my father had lying around. In his archives The photos come from my parents ' family album . The original article was written by Potvlieghe Ghislain . I do not know what magazine or publication it was released , I own some photo copies of relatively poor quality . If you know something more about Remond Duwyn , or other proprietary articles , please contact them so that I can make. Page as complete as possible Me I hope the author of this article do not mind what I do , I unfortunately do not know how to ask. Himself Happy reading …. Duwyn Didier Made with the cooperation of my father , Raymond Duwyn and my brothers , Daniel and Michel Duwyn .
Introduction
As with many secondary characters of organ building history data that inform us about the life and work of Remond Duwyn , have also been obtained by chance . It is no wonder that , since we are a few years ago a study on the " Organ Architecture since the XVth century Brussels " aanlegden , it acquired such magnitude that they now already contains a myriad of more than 50 organ builders . This study obtains even if it were an organic aspect because still , and sometimes in the most casual way , this growing list of fixed size to seal .
The extensive production of the musical entertainment must have the leisure life of our ancestors had a share should not be underestimated . Consequently, the musicologist soon feel the close relationship between these instruments and the folk music as an independent musical phenomenon . This muzikologisch facet that already belongs to the folklore is even more fascinating , wherefore the organologisch phenomenon of " entertainment organ " should not be disregarded. We also want to note that the music is one of the most subtle means to expand . Our understanding of the nation's soul
Makes us , young people, not for a surprise when we are told that pubs with " a certain standing" had a directory of their orchestrion when extracts from " La Tosca " , " La Chaste'Suzanne " , " Les Millions d' Arlequin " , " Espanya " just to name a few, gained popularity in ! This meant anyway , popularization of opera. More popular cafes elected pot pourris composed of old folk songs , Christmas carols and songs such occasion obviously this directory was regularly restocked every three to four months with the latest hit songs . It happened more that the people sang these tunes !
The latter, perhaps the last orchestrions were for some years ago banned from the pubs. The municipal taxes and copyrights were too high . What is more, when the orchestrion played , most consumers were inclined to dance . These musical expression of the people's man was banned as the publican had no dance permit.
These organs were definitely works of art , though they were part of the folk art , as had the character proper to each instrument builder who are popularly humans depending on the sound of it could recognize . The orchestrion R. Duwyn example was more extended in the bass side and played under wind pressure lower than that of Mortier . Mort Irish intruments other hand, had a very extensive " klaviatuur " and were sharper intoned .
Initially found in Netherlands barrel organs of Paris make deductions ; later, such instruments were also made ​​domestically with honor , writes the Dutch organoloog A. Bouman , in that context , the factory quotes Carl Frei of Breda . These instruments are built almost entirely in-house workshops according to man-hours of Töpfer ( 1 ) .
In Flanders , however, this popular instrument was very dedicated builders , especially Charles Hooghuys Grammont , perhaps one of the greatest specialists that this art form has ever known . Antwerp was represented by the brothers De Cap ; Burssens ( Hoboken ) , the firm Daneels and the famous company of Mortar that competed with the Parisian Gaspari . Brussels also worked E. Fasano , a fairground organ builder of Italian descent , who was succeeded by his son Honorez yet.
This branch of art in Flanders prospered as a surrogate has now the " juke box" company .
Our researches and studies concerning the " entertainment organ " we will seek to further develop .
With gratitude I mention here the cooperation of Mr. and Mrs. Henry Duwyn , son of the organ builder , who willingly the information provided to me from which this contribution is made , as well as Mr. and Mrs. Friday , former companions of R. Duwyn .
They moved later to Grammont lessons where she deceased ( 2 ) .
Remond Duwyn
As the eldest in a family of eight children Duwyn Remond was born on October 5, 1871 at Grammont from the marriage of Ernest Duwyn and Joanna Cnudde , simple workmen , who did not fail him a tough work ethic coupled with an exuberant live optimism to impress .
After a short time, having worked in a cigar factory in his hometown Remond Duwyn received in an organ factory in Charleroi initial training that his art craft would benefit. He does not wear his childhood . When the company from Antwerp Mortier had to be extended to cope with the konkurrentie the Parisian Gaspari , Mortar craftsmen went detection and thus he discovered Duwyn R. Charleroi. The Walloon organ building company became even more depleted by Mortier when Duwyn aanbevool him the master of the apprentice workshop in Charleroi , Bax . This Bax can only benefit from knowing pick because when the company Mortier was transformed into a limited company , he was in charge of the case . This work is known to house approximately 1950 kontinuïteit .
The thriving fairground organ companies in the Scheldt City came R. Duwyn benefited . On the matter of Mortier he remained until 1906. Thence he went to Danneels and shortly afterwards to work in Hoboken Bursens . In this way, he finished in the craft. Finally, he was able in 1914 as an independent organ builder Wilrijk settle where he rented a studio .
After the death of his first wife Rachel Uyttenhove Duwyn founded a new place with Joanne Catharina Alida Opdebeeck (b. 4-2-1877 , 8-6-1939 † ) . From the first marriage shot children . They were all born in Grammont : Philomena ( ° 1893 , † 1956) , Ernest (b. 5-2-1895 , † Laeken 19-10 , l940 ) and French (b. 1876 , Antwerp † 1917) . Only the youngest, Henry (b. Wilrijk 15-9-1903 ) dates from the second marriage .
Actually French never been a participant in the company of his father. Besides, along with his brother Ernest , he was initially a stonemason business Wilrijk employed . It is only in 1919 that Ernest will stand beside his father . At the workbench His specialty was in the drafting of the " music books " punch . The construction of the wind bellows and pipes was entrusted to Henry who had also was responsible for the administrative work of the company. In addition, five companions were still involved in the business. A Mechelen sculptor named Mertens , skulpteerde fronts ; a painter then came the instrument in bright colors rig , the decorations in darker tones and silver leaf and gold leaf prononcerend .
Father Duwyn intoned and harmonized the pipework which was made in his studio and made ​​the government work. Only the metal pipes (zinc) were not built in the studio but BijDeGraaf pipe maker P. Van Hemelrijck in Forest (Brussels) were ordered. Other supplies earned him the German Laukhuff from Weikersheim.
During his stay in Wilrijk, he drew the attention of the Dutch at work: Oosterhout (. The h Denis ordered three fairground organs), Flushing, Putte, Middelburg, Ossendrecht, Hogerheide and even from Breda, just to mention a few places came numerous orders to.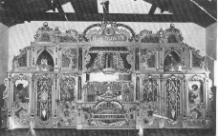 Quite unexpectedly made ​​the owner of the workshop where Duwyn was established eight years already known that this house would be auctioned . This surprised the organ builder formally refused to buy the studio , and the latter was chosen between the Netherlands and Brussels after consultation with his sons and the company to Laeken , Emiel Bockstael 414 , was transferred .
Until then, they had mostly fairground and dance organs manufactured . From the second year that they stayed in Brussels , in 1923 , was also plenty of touches to the construction of orchestrions – café organs , in fact, little dance organs housed in a greenhouse and containing only wooden pipes . These organs were premium since World War I. The studio was able , in addition to the maintenance and restoration of such organs annually to eight or nine ; a dance organ contrast, took about two months of construction .
It was especially since Duwyn recruited a representative – the artist was anything but a zakenrnan – that the company could not even go into the numerous orders : should now deliver the workshop almost double the number orchestrions . Had reached its zenith the case.

In Brussels they had to orchestrions delivered "t W'itte Horse" (Jules Van Praet), in 't Misunderstanding "(Haute), in" The Red Lion "(Marie-Christine), in" Derby "(e-mail Bockstael ), the "Tram Standstill" (Houba de Strooper. This organ was later transferred Heist), a couple in Wayezstraat Anderlecht, some of the Hertoginneplein as well as a café in Manchester Street, Sint Jans Molenbeek. Furthermore, we can orchestrions Duwyn mention of Ninove and environs, Pamel Neerbeek, Naurage, La Louviere, Halle, and Lillois Glabbeek.
But Duwyn lived at a time when the active music-making had a turnaround . With the spread of radio the turn of "use music " arose feel a profound break with the past . Around 1932/33 this folk art was approaching its end, and immediately marked the disappointing state of this folk art craft . Duwyn then had to be content with the production of so-called Russian billiards which he has made ​​. Only three specimens The remnant of life that the company was still possessed quite extinct in 1935 . The man who always pleasant and extremely dry comedian in dealing was – of his life optimism testifies his " life slogan " " there are no bad people " – must present his final years as a lonely , see slipping behind a veil of oblivion . By a sadness that he could not overcome his joy now exiled in a suffering , sickly body. He makes long , solitary walks , wanders around and go cry in the quiet studio where he could remember. His former world He had become a broken man who is estranged from his family and even hours , dumb , deep hunched over in his seat, his head in his hands , still only awaited his end until death finally redeemed on July 14, 1936 . He was buried in the cemetery of Laeken.
Disposition of a orchestrion of Duwyn
singing :
Violin 2 rows , 23 pipes
Small flute 23 pipes
Large flute 23 pipes
Jazz Flute 23 pipes
Formed the accompaniment chords :
Cello 2 rows , 18 pipes
Alto flute 18 pipes
Saxophone built to a design by Ernest ( + tremulant if used for vocals )
Voix celeste 2 rows , 18 pipes
Clarinet built to a design by Ernest
12 big bass pipes (bass accompaniment )
Violoncellebas 12 pipes
Bass drum , snare drum , Jazz Cubes (Emergency block ) , triangle with tremulant ,
Basin ( in forte with the Bass Drum excited) , Kastagnetten .
A tremulant for vocals and one for the harmony .
Wind pressure : 120 mm . water column .
( 1 ) A. BOUMANS , Organs in Netherlands , Amsterdam 1949 ( Heemschuserie ) , p 125 .
( 2 ) Laeken , City Hall , Burger Stand . Overlijdensreg . City of Brussels 2nd District , 1936) .